Reviews
On The Importance of Being Earnest
STAGE NOISE★★★★½
THE SYDNEY MORNING HERALD ★★★★
TIME OUT ★★★★
SUZY GOES SEE ★★★★
CULTRUAL BINGE ★★★★
LIMELIGHT★★★★
"Beautiful to behold" THE SYDNEY MORNING HERALD ★★★★
"A fresh, riotous production" STAGE NOISE ★★★★½
"Absolutely spellbinding" SUZY GOES SEE ★★★★
"An extraordinary cast" THE CONVERSATION
"Decadent, whimsical and filled with zeal" LIMELIGHT ★★★★
"You may have seen The Importance of Being Earnest before, but you've never seen it like this." CULTURAL BINGE ★★★★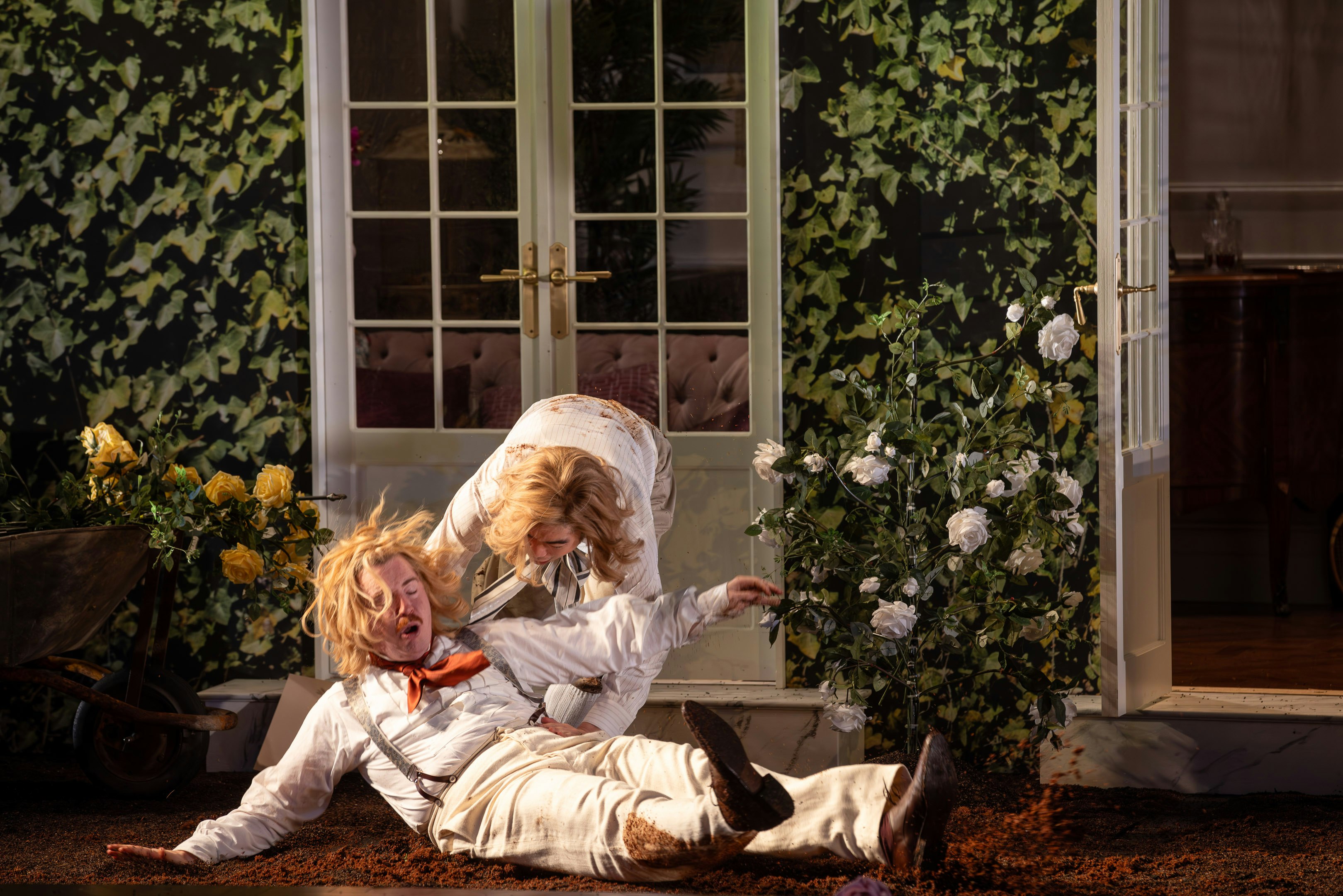 On La Traviata

AU REVIEW ★★★★★
OUT IN PERTH ★★★★½
LIMELIGHT BRISBANE ★★★★½
GLAM ADELADIE ★★★★
ARTS HUB ★★★★
LIMELIGHT★★★★

"An absolute triumph" AU REVIEW ★★★★★
"Sexy, Sublime and Stunning" THE CREATIVE ISSUE
"This is perhaps one of the best productions of La Traviata this reviewer has seen… Sarah Giles direction breathes new life into what is a frequently performed opera." THE BAREFOOT REVIEW
"Director Sarah Giles has empowered Violetta by seeing her through a feminist lens, but she does so with a gentle and empathetic touch… the production overall is smart and sophisticated" ARTS HUB ★★★★
"Verdi's masterpiece feels audaciously new all over again in this vivid interpretation by Melbourne director Sarah Giles." IN DAILY
"Not only a love story, director Sarah Giles has placed feminine strength and individuality at the fore of this stunning production of Verdi's La Traviata, "the fallen woman." STAGE WHISPERS
"Under the direction of Sarah Giles … La Traviata is an absolute triumph." THE AU REVIEW★★★★★
"I have seen this opera countless times, and I have never been so moved." AUSTRALIAN STAGE
"The creative team for the opera was headed by conductor Dane Lam and Sarah Giles. I have seldom been so impressed by the unanimity of purpose of director and conductor in an operatic production as I was in the care these two people gave to the music and the action." AUSTRALIAN STAGE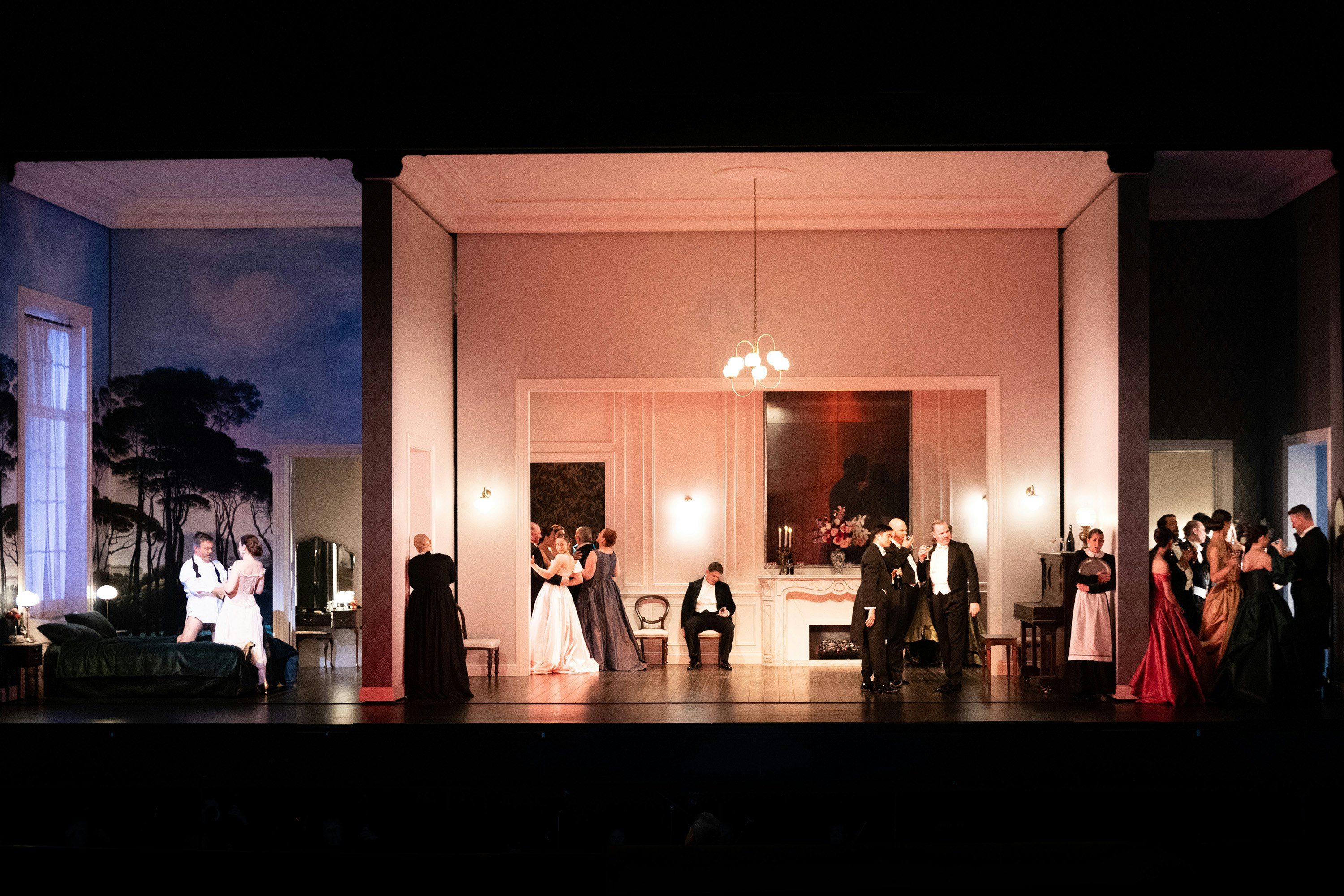 On SS Metaphor
THEATRE PEOPLE ★★★★½
TIME OUT ★★★★
"Akin to Monty Python and The Mighty Boosh getting drunk on a party boat " TIME OUT ★★★★
"An earnest, energetic and bright show getting ready to steer us all back to how special live performance can be" THEATRE PEOPLE ★★★★½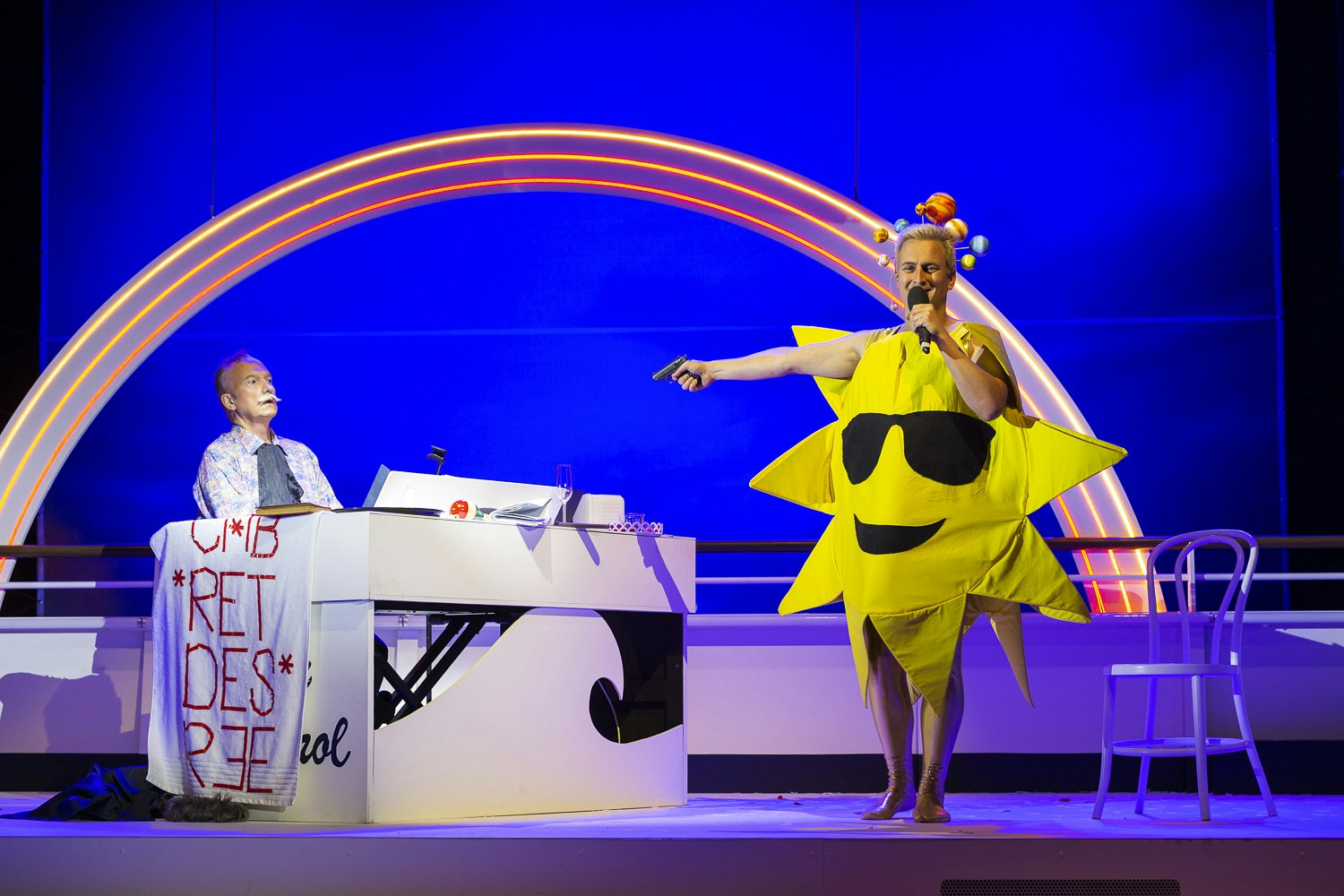 On No Pay? No Way!
ARTS HUB ★★★★★
2CH ★★★★1/2
TIME OUT SYDNEY ★★★★
LIMELIGHT★★★★
AUDREY JOURNAL ★★★★
"Funny? There has to be a stronger word? Funny? If I wasn't sitting down, I'd have fallen over. I mean, at one point I was crying." SYDNEY MORNING HERALD
"A ferociously funny piece of political theatre... The production is blessed with a first-rate cast of Sydney theatre's best comedic players." TIME OUT SYDNEY ★★★★
"[A] delicious production by Sarah Giles... a very funny show" THE AUSTRALIAN
"A complete joy to watch... Liberation takes many forms in this stellar offering which contorts riotously for two hours to hit the frontal lobe along with the funny bone." ARTSHUB ★★★★★
"A riotous, ridiculous delight with a sting in its tail… I haven't heard an audience laugh so loud for a long time." LIMELIGHT MAGAZINE ★★★★
"Helen Thomson is deftly hilarious... Featuring stellar comic talents, this production of Dario Fo's satirical farce is among the funniest Sydney Theatre Company has put to the stage in years." AUDREY JOURNAL ★★★★
"No Pay? No Way! is a frenzy of laughs." 2CH ★★★★1/2
"Director Sarah Giles' rendering of the play is relentlessly energetic, for scenes of hilarity that tickle us from start to end. Although the laughs are incessant, hearty and thoroughly enjoyable, not one moment goes by that lets us forget the politics being discussed." SUZY GOES SEE
"It's an ingenious design – by Charles Davis, lit by Paul Jackson – with a 1970s tenement block-cum-Transformer that gets its own round of applause." STAGE NOISE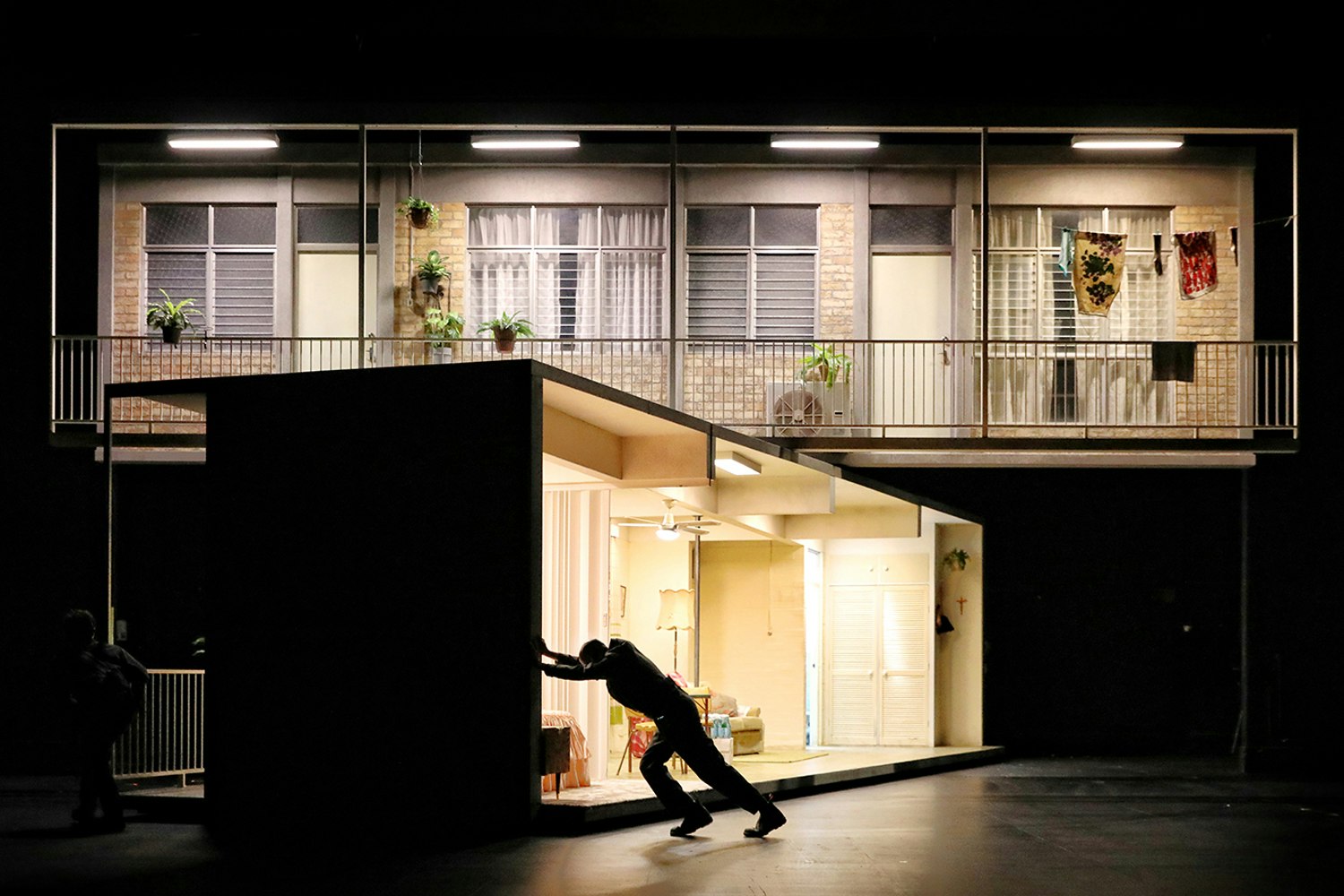 On Accidental Death of an Anarchist
LIMELIGHT ★★★★½
STAGE NOISE ★★★★
TIME OUT ★★★★
"Sublime farce for a post-truth world" THE AUSTRALIAN
"Laughter spurred on by the pleasure of a perfectly-landed punchline erupted over and over, like waves... This cast of exceptional women taking on male buffoonery is worth the price of admission alone." TIME OUT ★★★★
"Giles has a wicked sense of humour and it's evident in this production... There isn't a weak link in a production whose two hours plus intervallo fly by." STAGE NOISE ★★★★
"Outrageously funny – this is a high-energy cast with no weak links and Amber McMahon is an absolute maniac." LIMELIGHT ★★★★½
"The cream on top is [Sarah] Giles's decision to cast women in the male roles, and it's a gift that keeps on giving. The choice immediately heightens [Dario] Fo's surreal comedy by adding another level of absurdity to proceedings. You're aware of the disconnect: the action feels brighter and sharper, the silliness is enchantingly sillier." THE AUSTRALIAN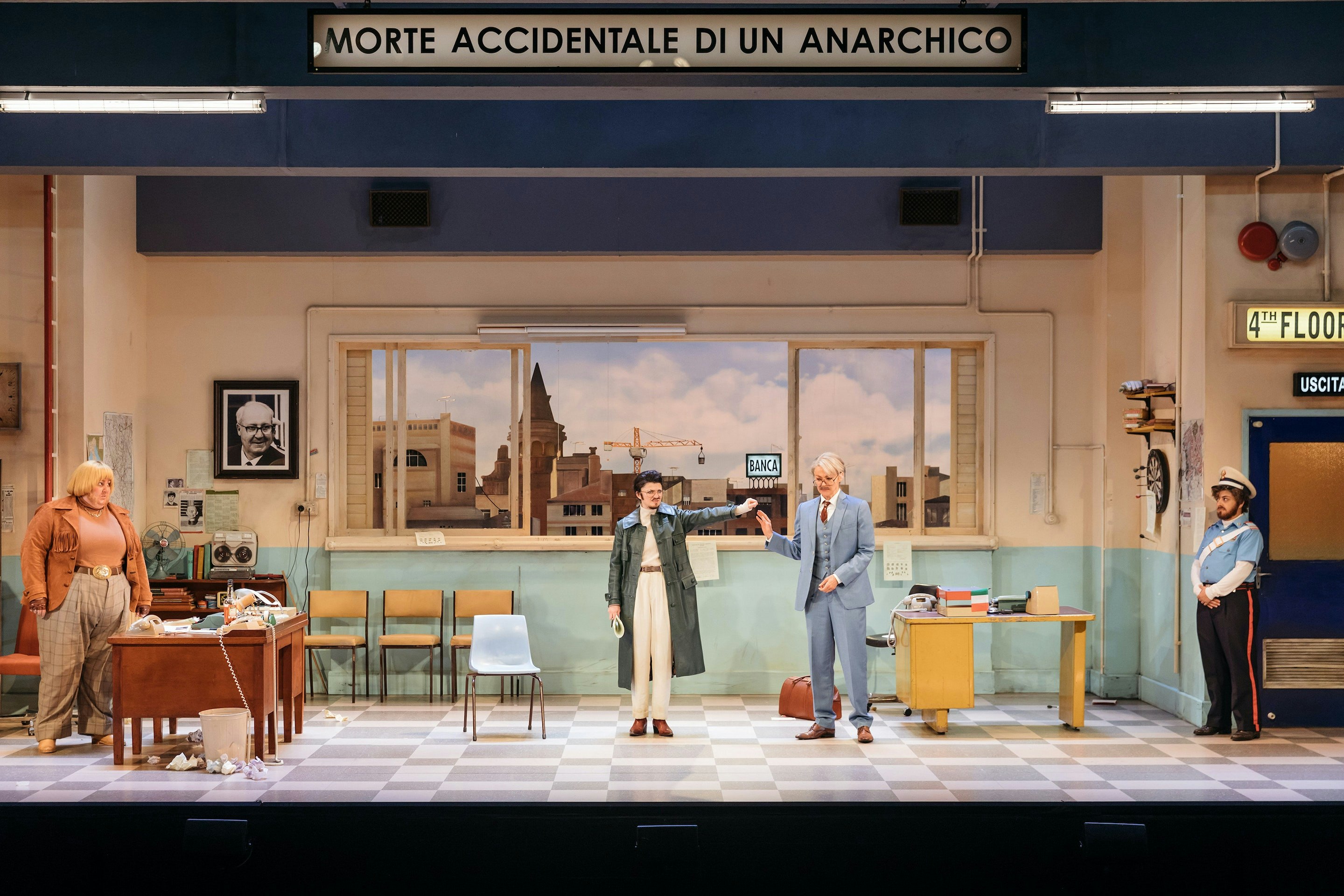 On Lorelei
THE AGE ★★★★½
LIMELIGHT MELBOURNE ★★★★
LIMELIGHT BRISBANE ★★★★
HERALD SUN ★★★★
"a brilliant work – one that deserves national and international recognition" CLASSIC MELBOURNE
"A highly entertaining evening with a social message" THE AGE ★★★★½
"Facilitated by director Sarah Giles' thought-provoking staging, the results are as pertinent as they are devastatingly entertaining. Such is its strength that one might get the sense women never before have commanded so candid a platform - one of 75 coruscating minutes." HERALD SUN ★★★★
" From music and lyrics to set and costumes, it's an engaging package whose appeal goes well beyond the usual opera crowd." LIMELIGHT ★★★★
"An absolute treat for the eyes and ears, Lorelei is sophisticated adult entertainment of the highest order." SIMON PARRIS, MAN IN CHAIR
"Would I watchLorelei again? Definitely. Would I recommend this to everyone? Yes." CUT COMMON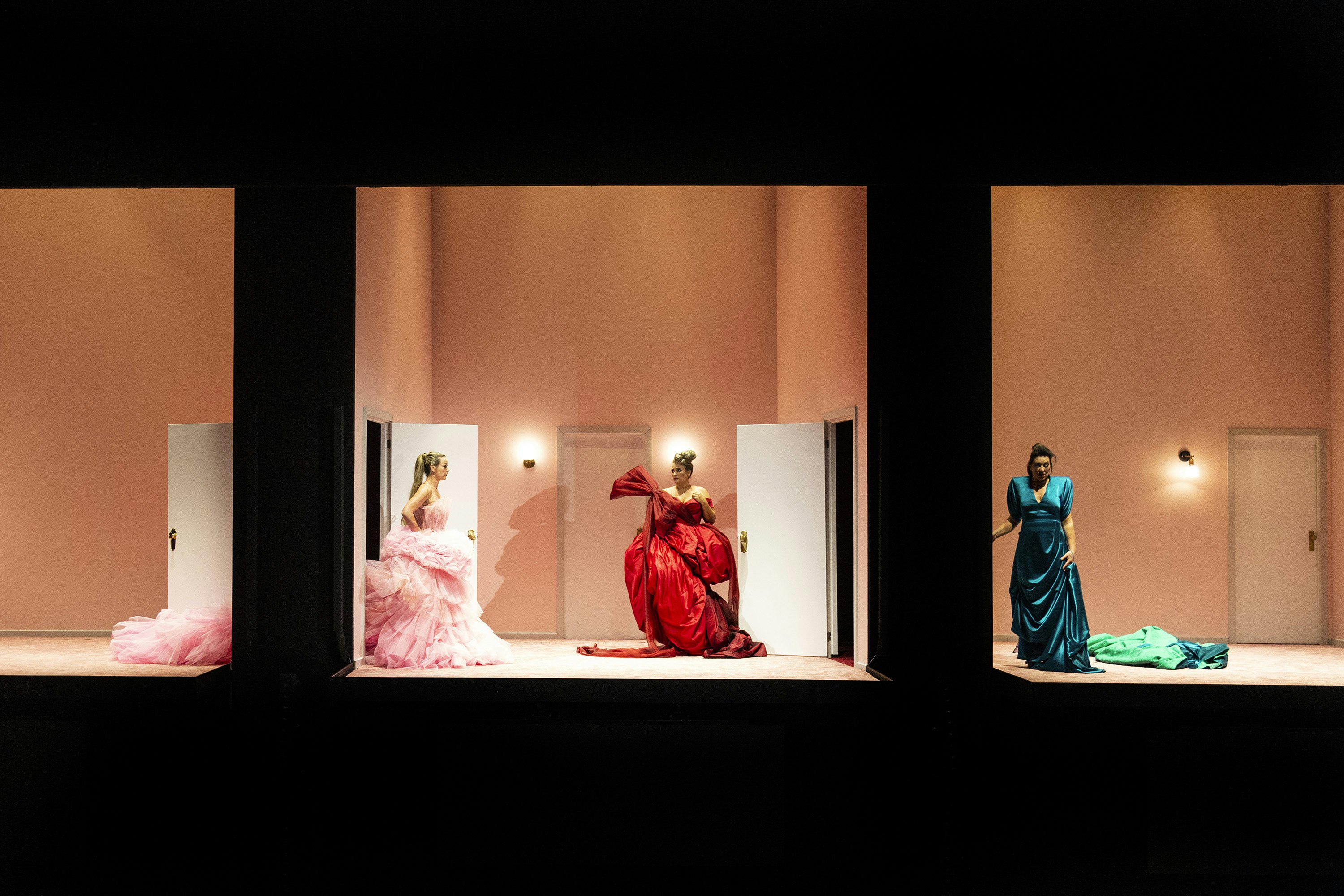 On Blaque Showgirls
ARTS HUB ★★★★★
"An incredibly topical, fresh and high stakes comedy" THE AGE
"As a comedy, it causes heartburn and hyperventilation" THE AUSTRALIAN
"Blaque Showgirls is a unique, timely, riveting work that is not for the faint hearted." STAGE WHISPERS
"The resulting play is hilarious, cleverly discomfiting, and subversive." ARTS HUB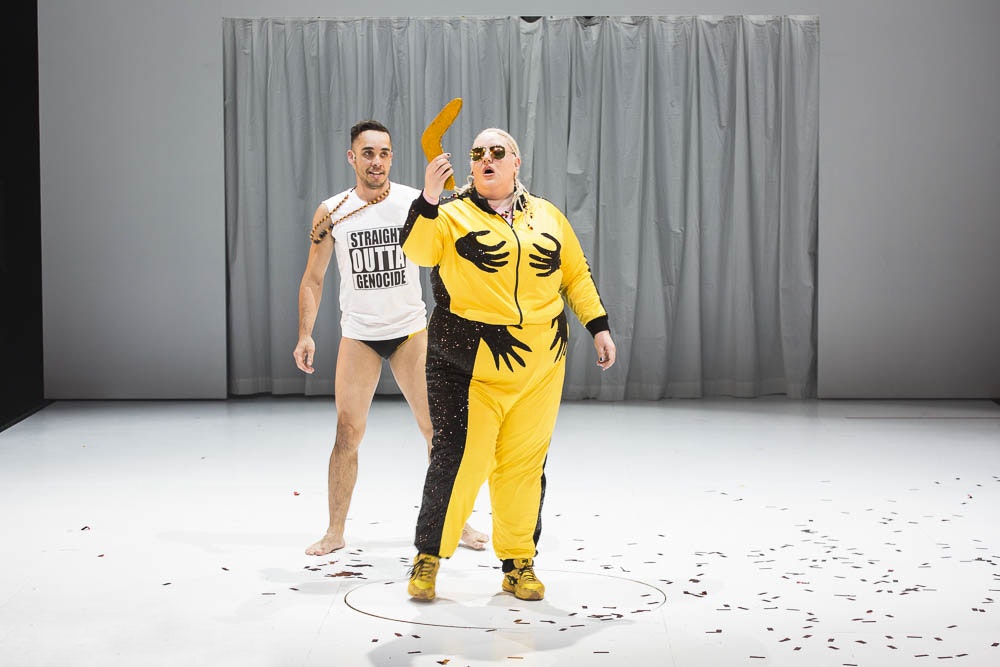 On The Popular Mechanicals
ARTS HUB ★★★★½
TIME OUT★★★★
DAILY REVIEW ★★★★
"The sole purpose of The Popular Mechanicals is to make you laugh – and it succeeds." TIME OUT ★★★★
"It is inventive, entertaining, and full of exuberance and fun!" ARTS HUB ★★★★½
"A kind of deliriously energetic homage to vaudeville, clowning, bad puns and sight-gags… not to be missed' AUSTRALIAN STAGE
"Double thumbs up." SYDNEY MORNING HERALD
"Joyous balderdash of the best kind." STAGE NOISE
"Direction is by Sarah Giles. I can only say that her Dance of the Rubber Chickens had me gasping for breath." STAGE WHISPERS
"Whether you're a Shakespeare buff or just love a good laugh at some extremely enthusiastic stage comedy that executes finely-tuned slapstick and wordplay in equal measure, The Popular Mechanicals is not to be missed.' AUSTRALIAN STAGE
"Hilarious from the get go, the State Theatre Company of South Australia's brilliant production of 'The Popular Mechanicals' had audience members in stiches through until the very end!" SCENESTR
"…this production, under Sarah Giles's astute direction, should cement its reputation as a classic." DAILY REVIEW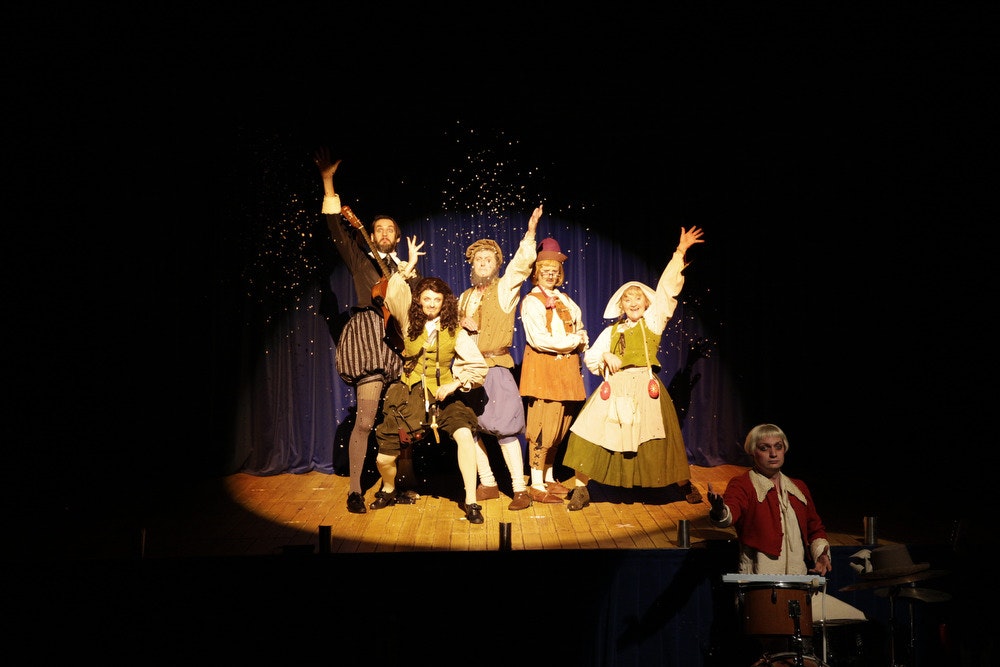 On Perplex
TIME OUT ★★★★★
THE DAILY REVIEW ★★★★★
ARTHUB★★★★
"It's funny ha-ha and funny strange." TIME OUT ★★★★★
"Giles' reading of the work doesn't miss a beat thanks to a superhuman effort by the cast, a true ensemble." THE DAILY REVIEW ★★★★★
"Incredibly, rib-achingly funny." AUSTRALIAN STAGE
"If you're prepared to deal with a whole lot of weirdness, then Perplex is the show for you. Give yourself to the elk." AUSTRALIAN STAGE
"It may be the most surprising night you have all year." STAGE NOISE
"…there is no doubt that the clarity at which Perplex's big existentialist questions are communicated, affirms the strength of her faculty and vision. It is tempting to lose oneself in an absurd, surreal and illogical wilderness that delivers only entertainment and jubilance, but Giles' work here fastidiously unearths the true and central essence of the scripts ideas and themes." SUZYGOESSEE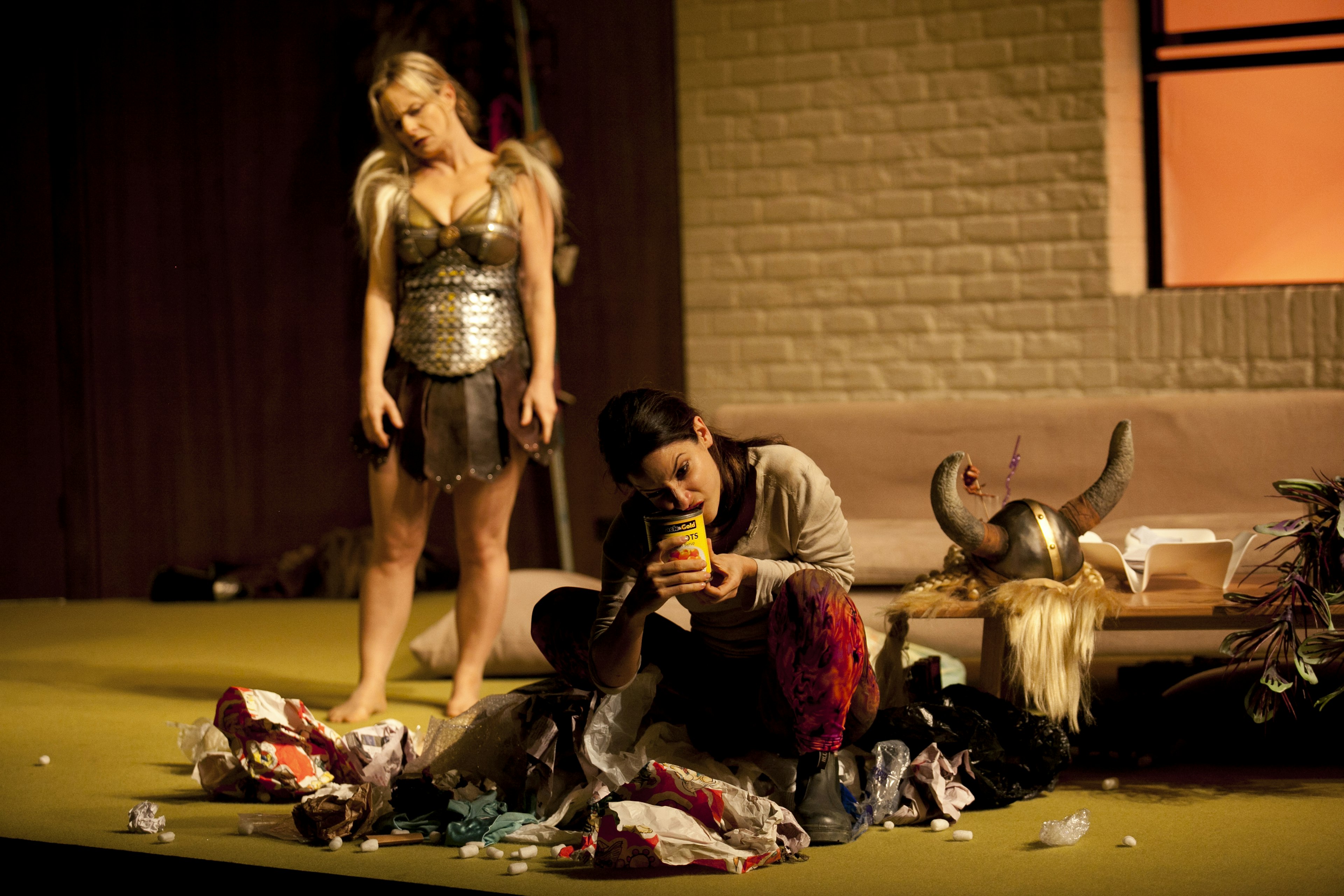 On O Mensch!
½ SYDNEY MORNING HERALD ★★★★
REAL TIME ★★★★
BACHTRACK ★★★★

"Utterly compelling" BACHTRACK★★★★
"Superbly integrated singing and acting" REALTIME ★★★★
"A profound work" SYDNEY MORNING HERALD ★★★★½
"The text kept returning to the metaphor the performance area encapsulated: "Is, for such ambition, this earth not too small?"In this case, the answer was a resounding 'no', due to the talent and musical focus of both performers and director Sarah Giles' skilful exploration of the geometry of a lonely figure in an existential cube of light." SYDNEY MORNING HERALD ★★★★½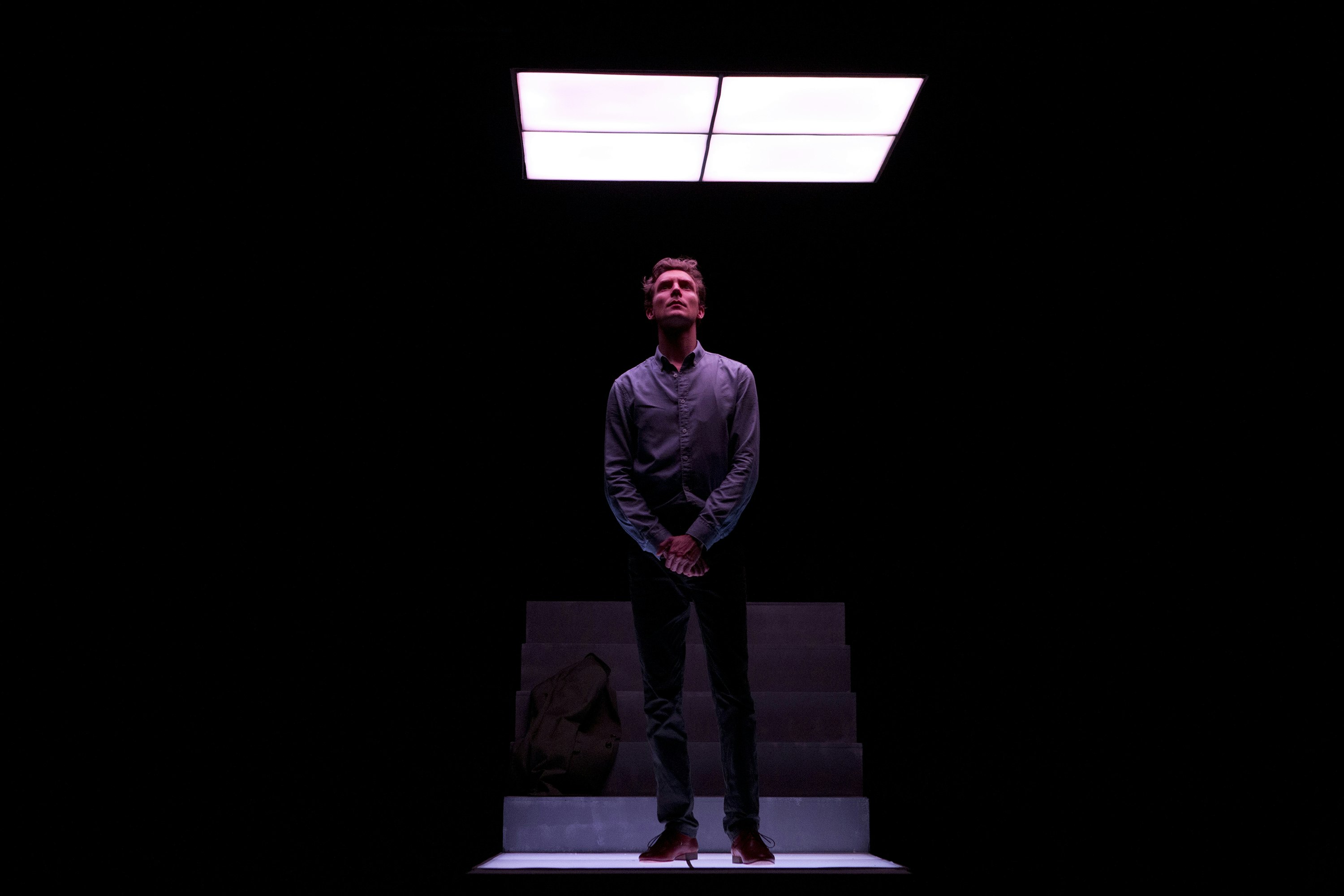 On His Music Burns
BACHTRACK ★★★★★

"Outstanding performances by Sydney Chamber Opera in Sydney Festival" BACKTRACK ★★★★★
"A masterclass in dramatic economy and cohesion." LIMELIGHT
"Again, Sydney Chamber Opear has presented important modern works with brilliant economy, clarity and utterly engaging directness." THE SYDNEY MORNING HERALD
"In Sarah Giles intelligent, illuminating production, baritone Mitchell Riley is an everyman figure… Giles' imaginative, wry and ultimately moving way with this lonely figure is a joy to behold." LIMELIGHT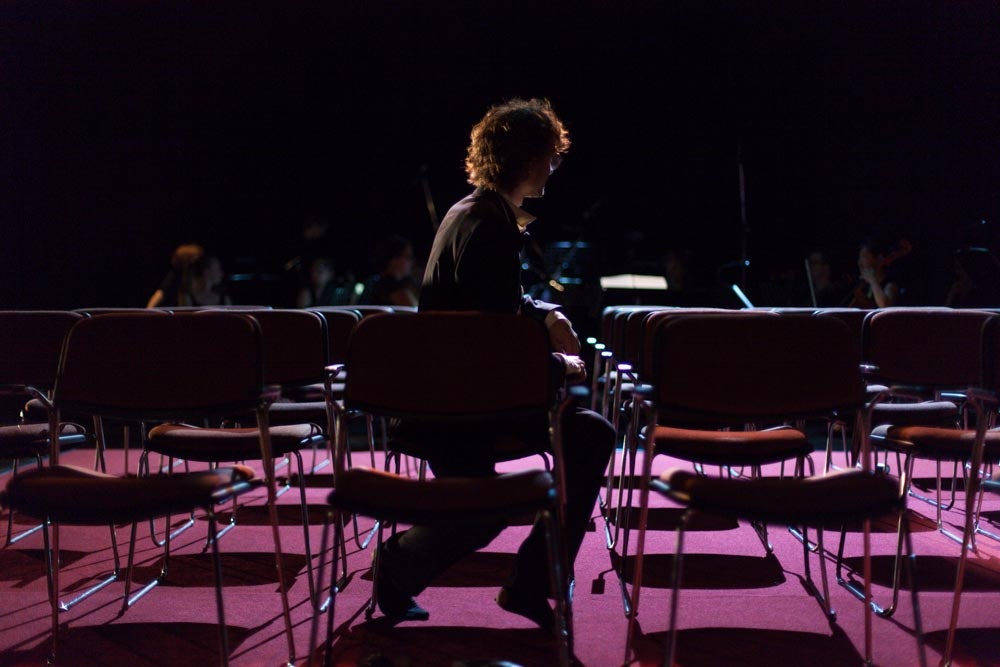 On Mrs Warren's Profession
"This is a brilliant production which makes me acutely aware of the skills of the author, the cast and designers. It is especially a triumph for Sarah Giles in her first mainstage production for Sydney Theatre Company." CANBERRA CRITICS CIRCLE
"The performances are all first rate, under the politically and theatrically adept direction of Sarah Giles. She did a fine job late last year with the difficult Mariage Blanc and is clearly much more than 'up and coming' ". STAGE NOISE
"Giles has put Shaw's text front and centre and has given each scene clear definition. This is a smart show and a must-see for Helen Thomson's performance alone." CONCRETE PLAYGROUND
"Director Sarah Giles chose the play for her Sydney Theatre Company mainstage debut and does a sterling job bringing the piece to life." THE DAILY TELEGRAPH
"This intelligent production is beautiful to look at and the cast is first rate." SUN HERALD
"Sarah Giles and her team have done fine work is blowing away the dust that has accumulated on what an evening of Shaw will be like" SYDNEY MORNING HERALD
"This very satisfying production shows why Shaw's play was so revolutionary in its time and why the issues it raises are still so relevant today." INNER WEST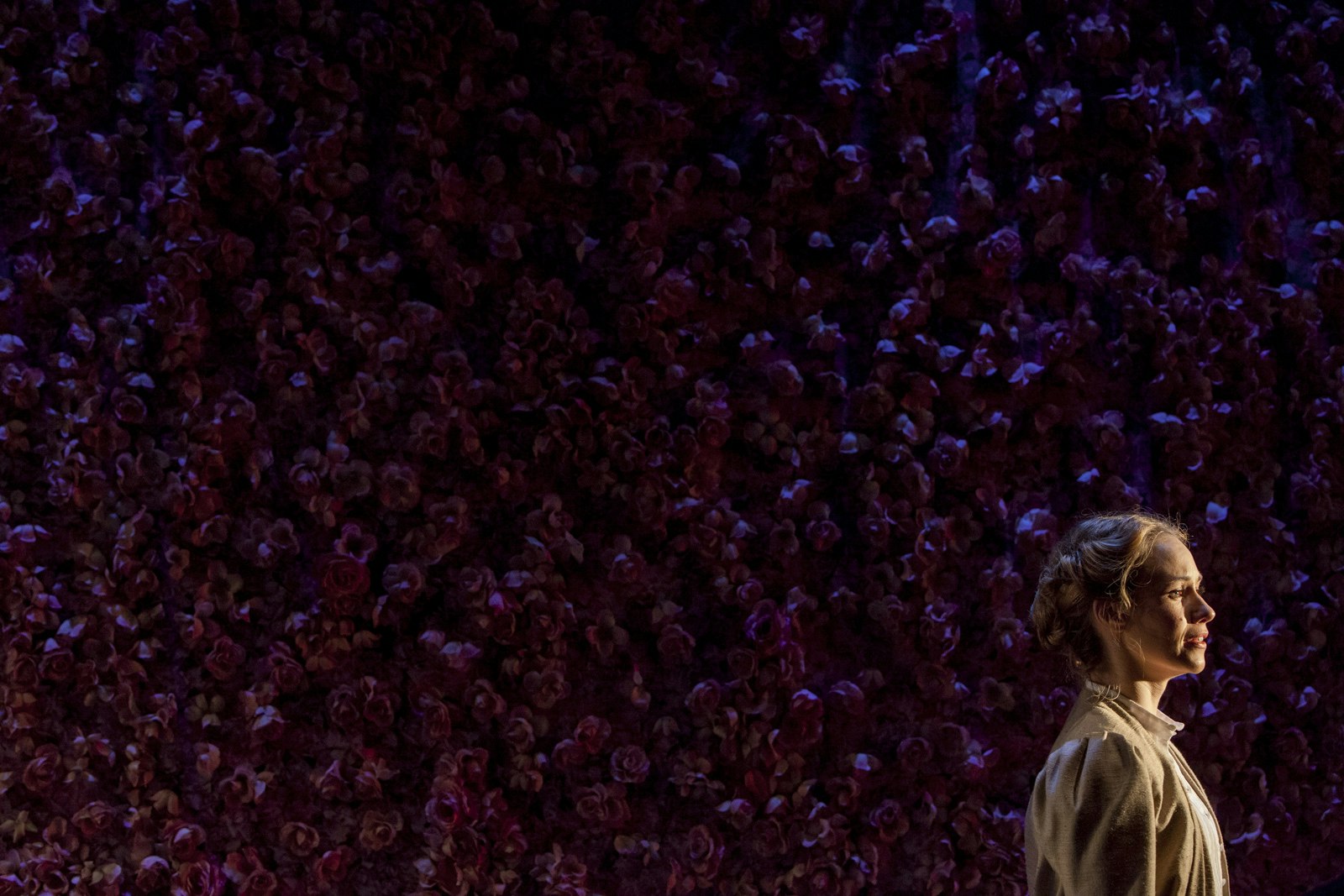 On Marriage Blanc
"Sarah Giles' direction is nothing short of brilliant." INNER WEST COURIER
"Mariage Blanc is an arresting examination of modern ideas of being trapped both in one's society and one's body." TIME OUT
"You're unlikely to see anything quite like this on a Sydney stage again anytime soon. This really is a lot of fun." AUSSIE THEATRE
"An unexpected gem at the close of the season that is, for my money, one of the best STC productions of the year." Media Culture Adam Norris" MEDIA CULTURE
"It is unforgettable, and there is a lot in it for the engaged audience member to mull over for many days aferwars" AUSTRALIAN STAGE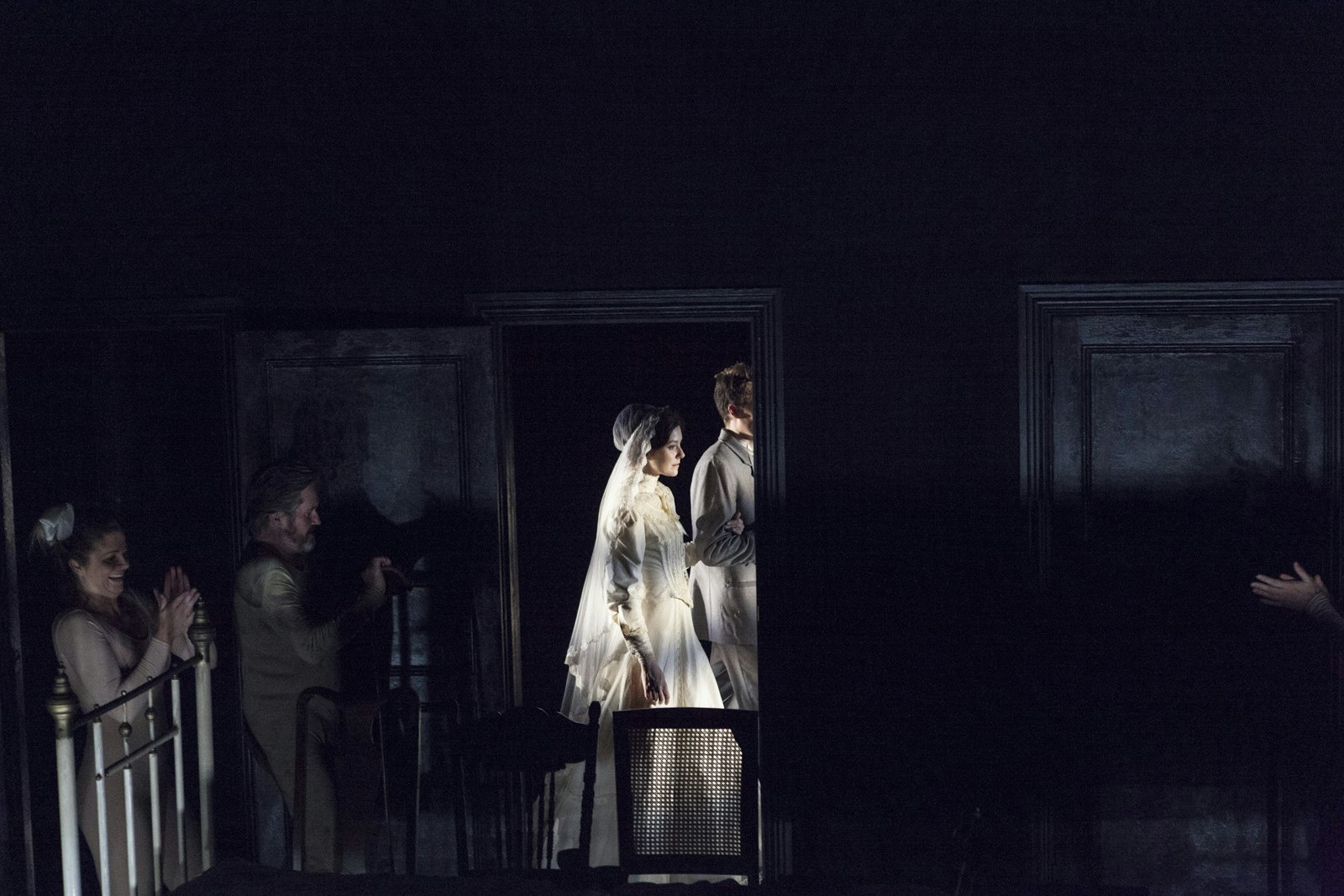 On The Ugly One
"It's a terrific ride, and you won't be bored for a second." TIME OUT
'The Ugly One… isn't so ugly, it's rather perfect." ALT MEDIA GROUP
"… explosively and finely played by an extremely dexterous ensemble of farceurs: Jacinta Acevski, Gig Clarke, Eden Falk and Jo Turner. Ms Giles has guided and shaped them into a very impressive team." KEVIN JACKSON
"Sarah Giles has directed a tight, caustic production that leaves a lasting impression." AUSTRALIAN STAGE
"Your assessment of Falk's face seems to change purely based on the reactions of his fellow cast members. It shows not only how clever this play is, and how well staged it is here, but also how susceptible we all are to this kind of surface judgment." SYDNEYMORNING HERALD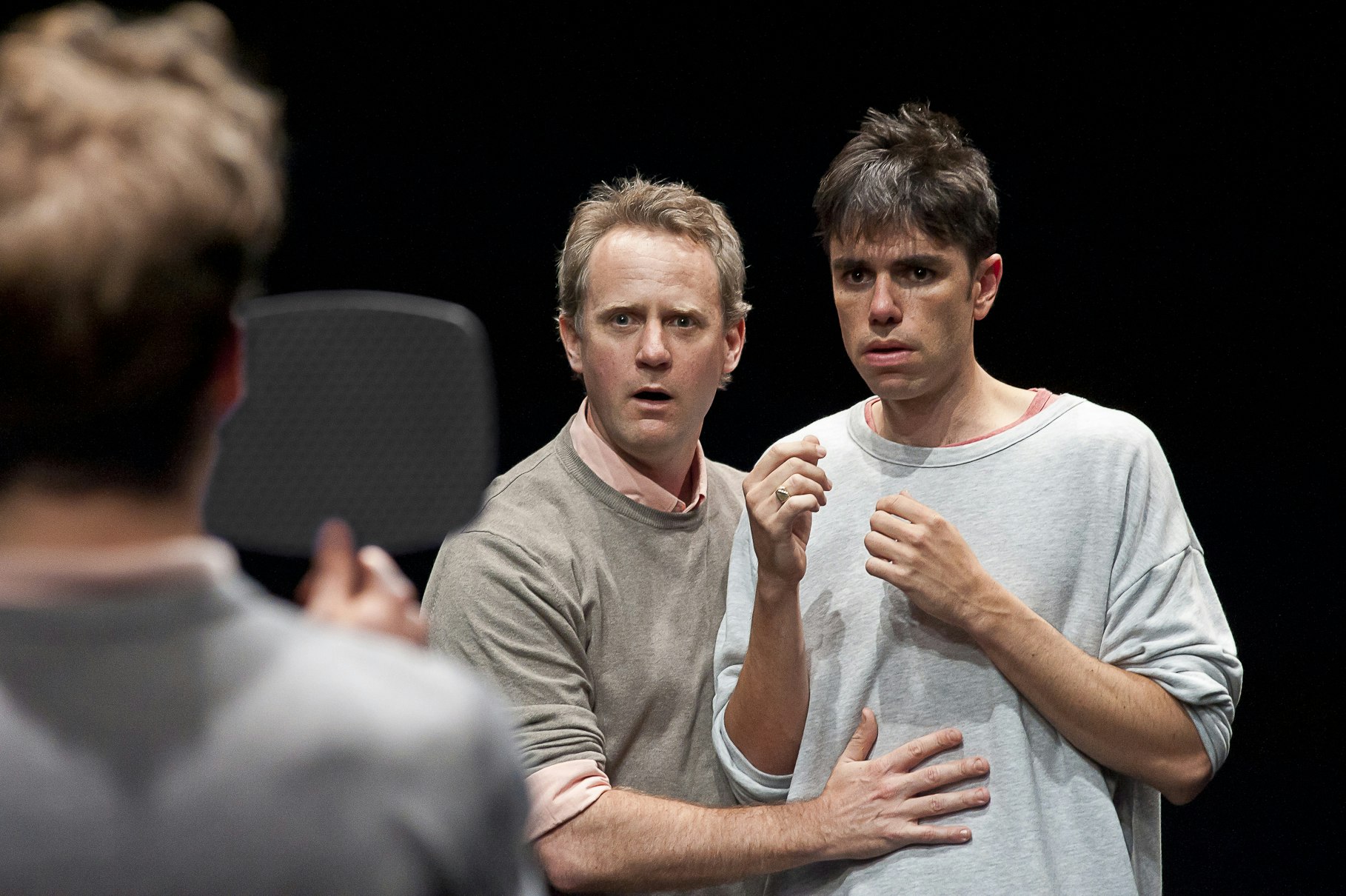 On Money Shots
"SLICK stagecraft. Five plays, no lags, 75 minutes…. it's a highly entertaining evening out ….You really couldn't ask for more." The Dailey Telegraph
"Sarah Giles directs these four mini plays with no compromises. Her feeling for timing, rhythm and focus on detail is impeccable. She dissects each situation and gives her actors opportunity to strive. She certainly deserves to have been honored with the Richard Wherrett Fellowship." Sydney Arts Guide.
"STRUNG-TOGETHER programs of short plays can make for evenings in which nothing and no one gets much of an opportunity to shine. This tightly framed showcase of Sydney Theatre Company anointed talent demonstrates how best to do it…. Sarah Giles's direction is exemplary in its use of minimal resources and its attention to rhythm and transitions between plays." The Sydney Morning Herald.
"It's awesome how much ground we cover in an hour and twenty minutes, and every trap and pitfall you'd expect from a night of short plays is nimbly circumvented." Time Out.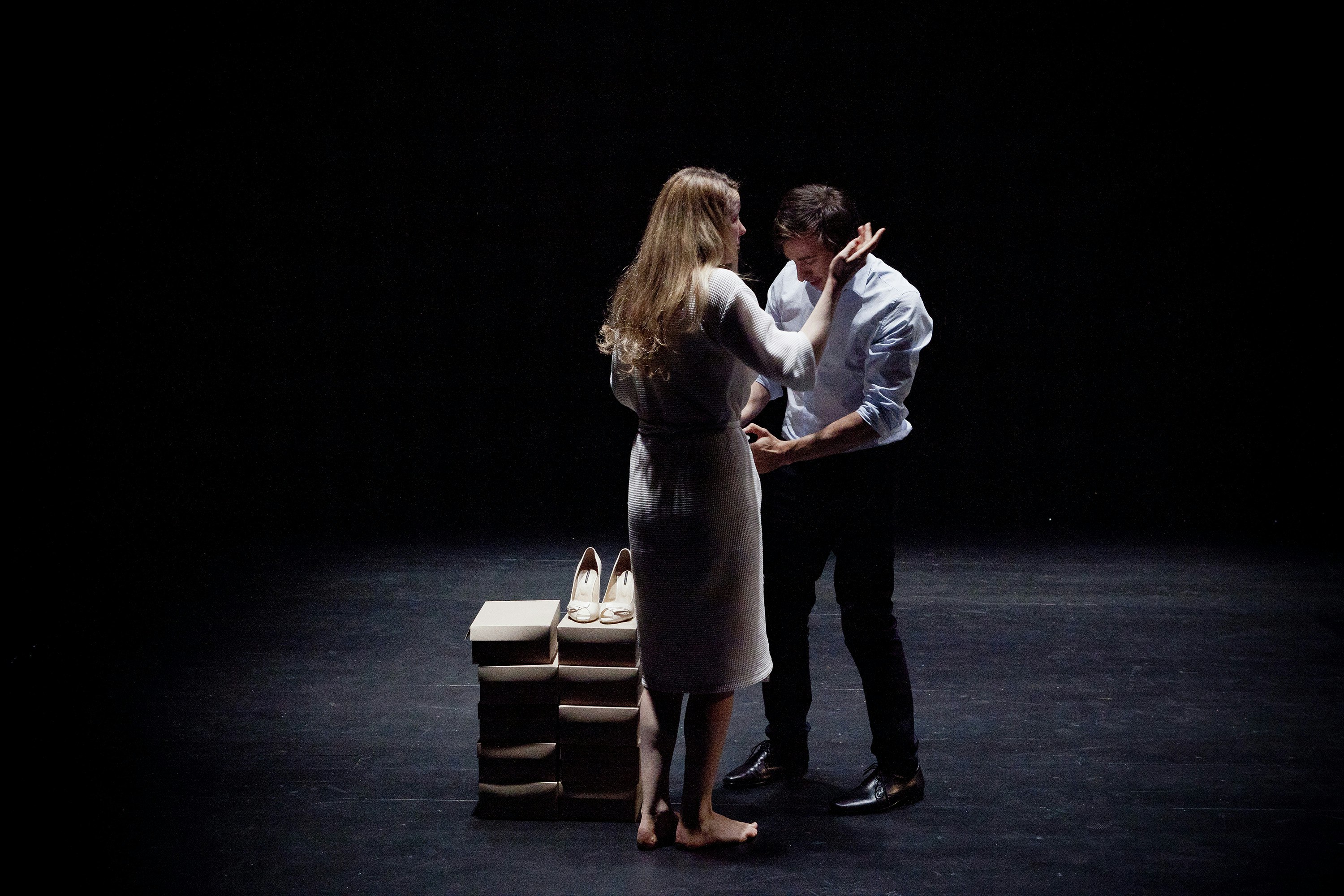 On Kreutzer vs Kreutzer
HERALD SUN ★★★★
"Over nine performances, about 20,000 people will share an experience that will surely enhance their lives." The Australian
"The power of the performances by McLeavy and West, the perspicacity and acuity of Wade's text and Giles's intricate and enlightened sleight of hand envelope us in an intimacy which is so sexually inflamed we do not want to be intruded." ArtsHub
"Sarah Giles' direction is invigorating. Samuel West and Robin McLeavy give electrifying performances in the lead roles." The Daily Telegraph


On The Pigeons
"The Pigeons is roaringly funny" SYDNEY MORNING HERALD
"The Pigeons will have you feeling like you've been slapped with a pickled herring." CONCRETE PLAYGROUND
'It is a relief to go to the theatre and be handed the possibility of a jolly good, non-stop laugh." KEVIN JACKSON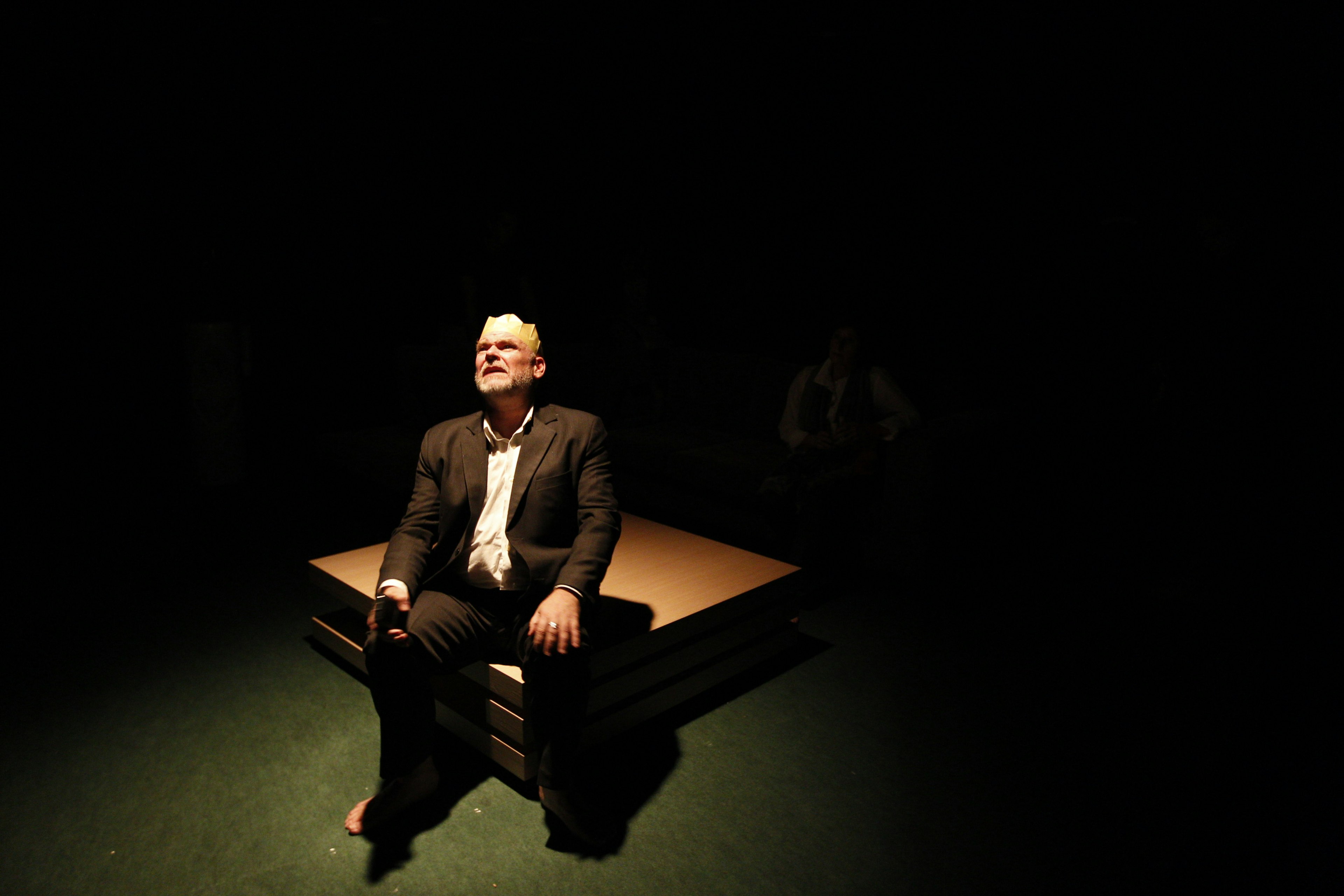 On That Face
"Sarah Giles direction sustains a propelling tension that allows moments of relief without ever letting the underlying questions fade or allowing the extreme characters to control the pace or focus." AUSSIE THEATRE
"Director Sarah Giles builds a crescendo of tension right up to the dramatic conclusion to Stenham's work…" THE AGE
"That Face is rare theatre, indeed: bleak yet buoyant, witty and wise, heartfelt and hopeful, as good a contemporary drama as you'll see on stage this year. Melbourne theatre-goers should not miss the chance." CRIKEY
"The low-key, thoughtful production allows the superb dialogue and the exceptional talent to really shine. From the stage's built-in bed, to the lighting techniques, to the intelligent use of space, each facet of this production is deliberate and meaningful." RHUM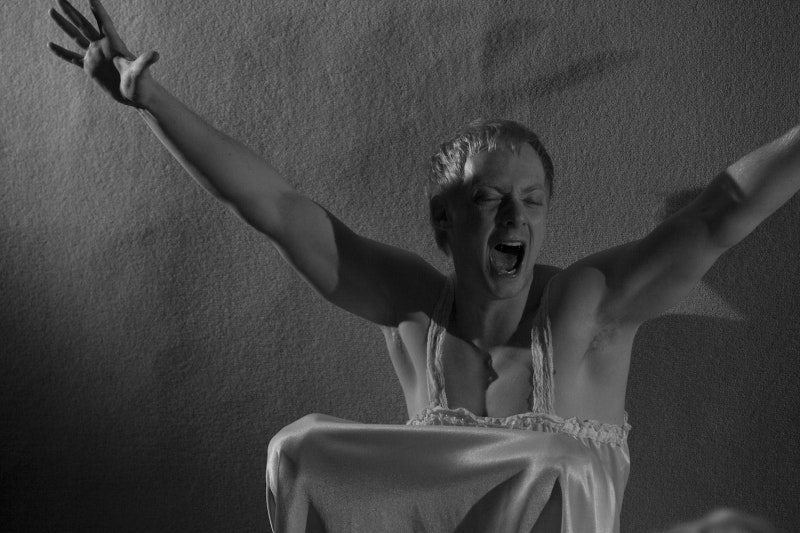 On The Bear
"The final performance, The Bear, was brilliantly created by director Sarah Giles. Annie Maynard was gorgeous and hilarious as the mourning widow, Berynn Schwerdt gave a commanding comical performance." AUSSIE THEATRE
"… the final piece "The Bear" is an hilarious battle of the sexes that deservedly had the audience wailing with laughter and applauding the performances of Berynn Schwerdt and Annie Maynard." VERTIGO
"Annie Maynard and Berryn Schwerdt sparkle and satisfy as the dueling George-and-Martha-type couple in "The Bear", under Sarah Giles's direction." THEATRE AUSTRALIA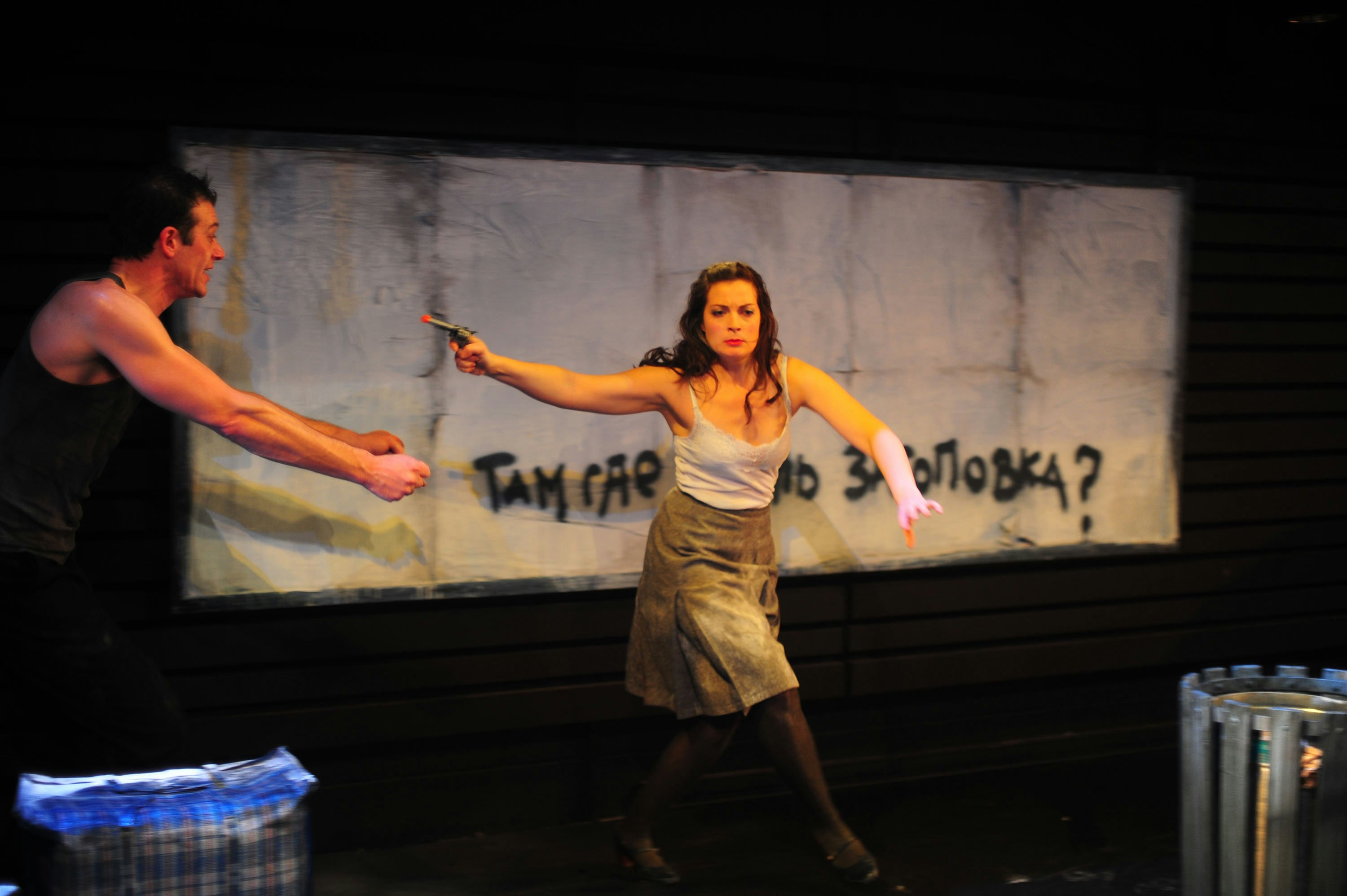 On The Herbal Bed
"With a uniformly fine cast and some excellent, inventive direction by Sarah Giles (who similarly impressed with her graduating piece at NIDA late last year), the calibre of this production would not seem out of place at Belvoir Street or Wharf 1." AUSTRALIAN STAGE ONLINE
"Director Sarah Giles shows how fine dramatic results can be obtained from a small budget and a lot of grossly underpaid talent. All seven actors look their parts and play them well, on a set of such austere simplicity it seems natural, even though we see through non-existent walls to the faces and attitudes of characters absent from the scene." TIME OUT
"New Theatre's production of The Herbal Bed, directed by recent NIDA graduate and new Affiliate Director at Griffin Theatre, Sarah Giles, brings Susannah's story to life in innovative and compelling style." OZ BABY BOOMERS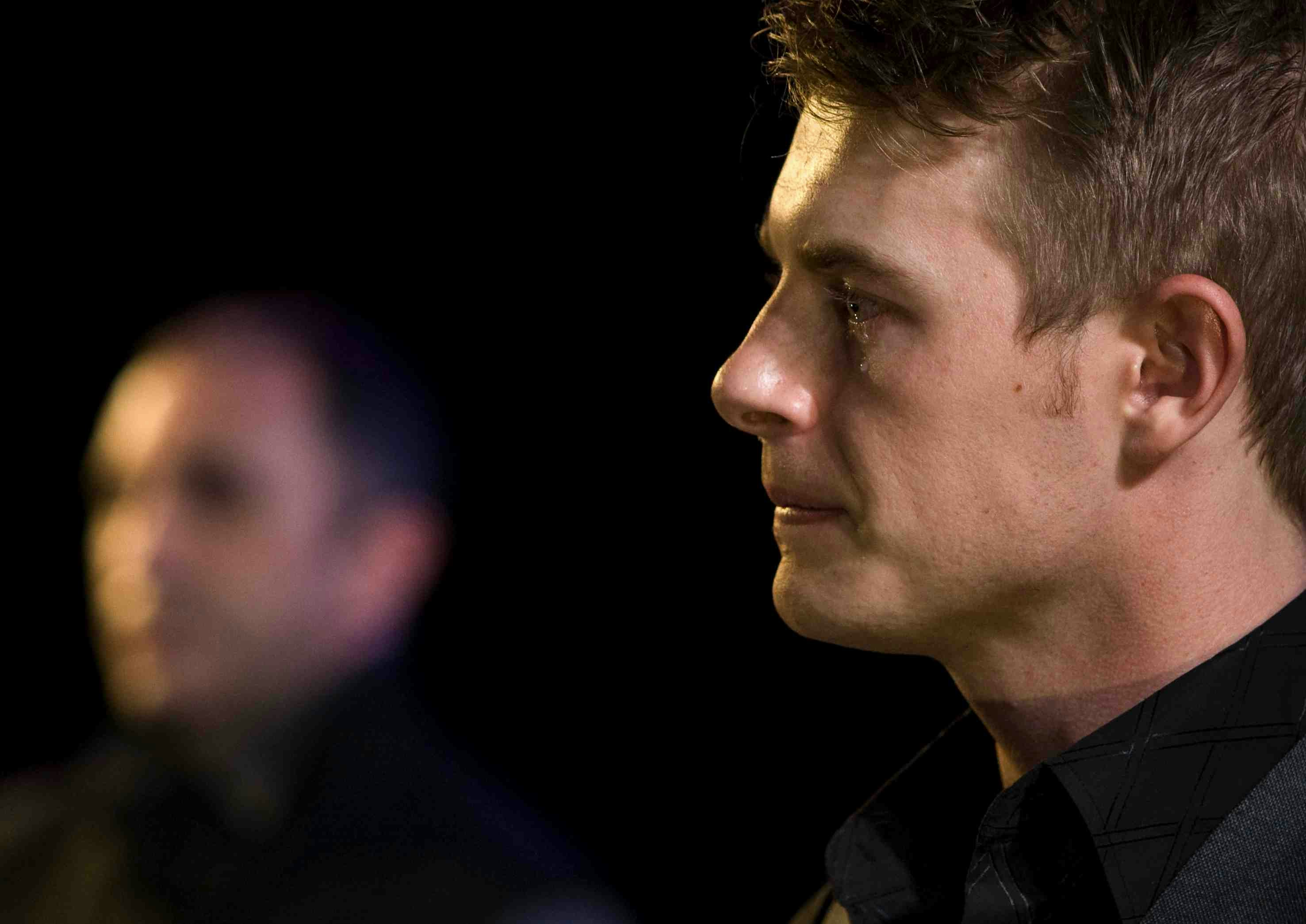 On The Bald Soprano
"The mood is captured perfectly by director Sarah Giles, who pitches the necessary levels of wacky energy and deadpan while steering clear of buffoonery and preventing tongues lingering too long inside cheeks. Indeed, there are even some moments where things become so intense that the mood turns momentarily disturbing, a testament to her excellent control of the play's peaks and troughs." AUSTRALIAN STAGE ONLINE
"The last play of the afternoon was an absolute joy." OZ BABY BOOMERS